ASHBURY CONSTRUCTION UPDATE STAGES 4 - 7
Construction works for Stages 4, 5 , 6 & 7 at Ashbury are progressing well and are on target for completion by the middle of 2018. 
The image below gives an indication of the location of Stages 4 – 7.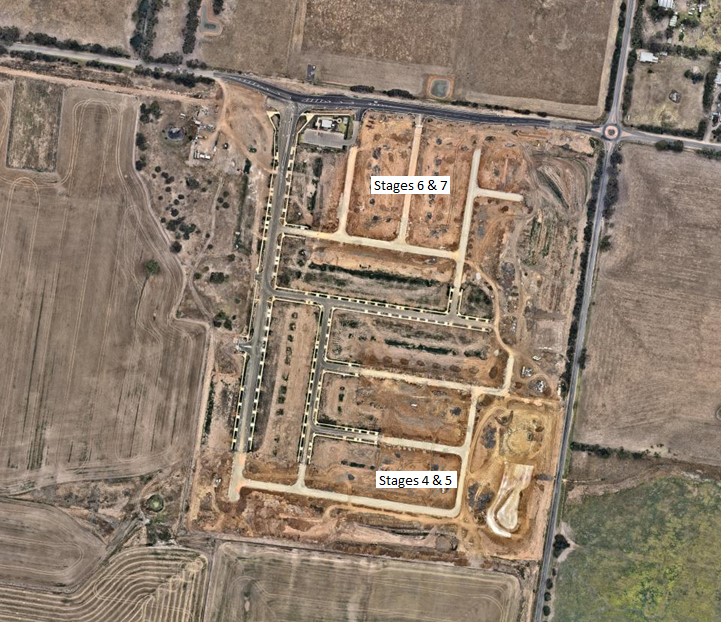 As can be seen in the following photos, the initial pavement layer is complete, sewer and drainage pipes have been laid, and the installation of water mains are in progress.