We'd love to hear from you if you have any questions, register your interest above. Alternatively please visit our Land Sales Centre.
Friday – Monday: 460 Boundary Rd, Armstrong Creek
Tuesday – Thursday: Maxwell Collins, 55 Myers Street, Geelong
Open 11am - 5pm daily
Dear Ashbury Customers,
Please note there are changed traffic conditions along Boundary Rd, take care when visiting the sales office.
– Thanks, Ashbury team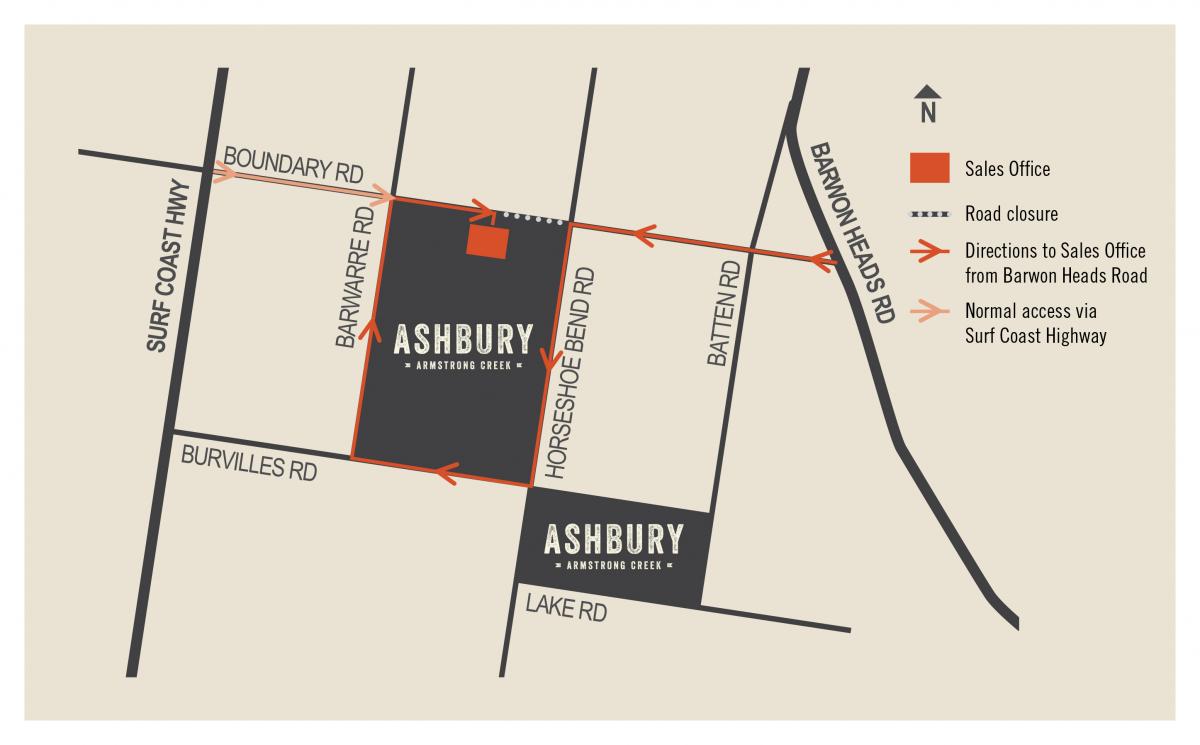 Phone: 1300 303 460
Email:  info@ashburyestate.com.au