ASHBURY GOES TO TITLE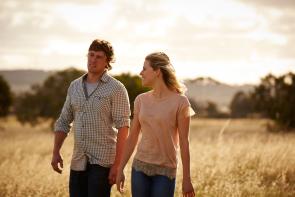 Over the past couple of months, we've been thrilled to see the construction of many homes at Ashbury. It's an exciting phase in the development of the Ashbury as we start to see the community beginning to take shape. And with buyers who purchased in Stages 4 to 7 expected to receive their titles shortly, the excitement is only set to grow.
Ashbury has been undeniably popular with families looking to make a move to the booming Geelong region. Land has been highly sought after, with buyers attracted not only to the generous allotment sizes, but the overall vision and master plan which will include a state-of-the-art community centre and sporting grounds, not to mention extensive parklands, nature reserves, wetlands and walking tracks.
Dennis Family Corporation's Sales Manager, Paul Amatore says we are incredibly excited to welcome the first of many residents to Ashbury. "It's hard to beat the appeal of so many fantastic features all in one place, not least of which is Ashbury's proximity to the future Town Centre at Armstrong Creek, not to mention easy access to nearby freeways and rail links. But, ultimately it's the people who have chosen to purchase at Ashbury who will make this an amazing community for everyone from first homebuyers, to those looking to upgrade or families looking to build their dream home".
With new lots in Stage 13 scheduled for release it's definitely not too late for buyers looking to secure a home in one of the area's most sought after locations. However, with new land releases continuing to sell out in record time, make sure you move quickly and contact the Ashbury Sales Team, who will looking forward to welcoming you to the Estate.
To learn more about the Ashbury community, visit the Ashbury Land Sales Centre at 460 Boundary Road, Armstrong Creek, open 11am – 5pm daily or contact Jayden or Sharee Hase on 1300 303 460 daily or email info@ashburyestate.com.au.