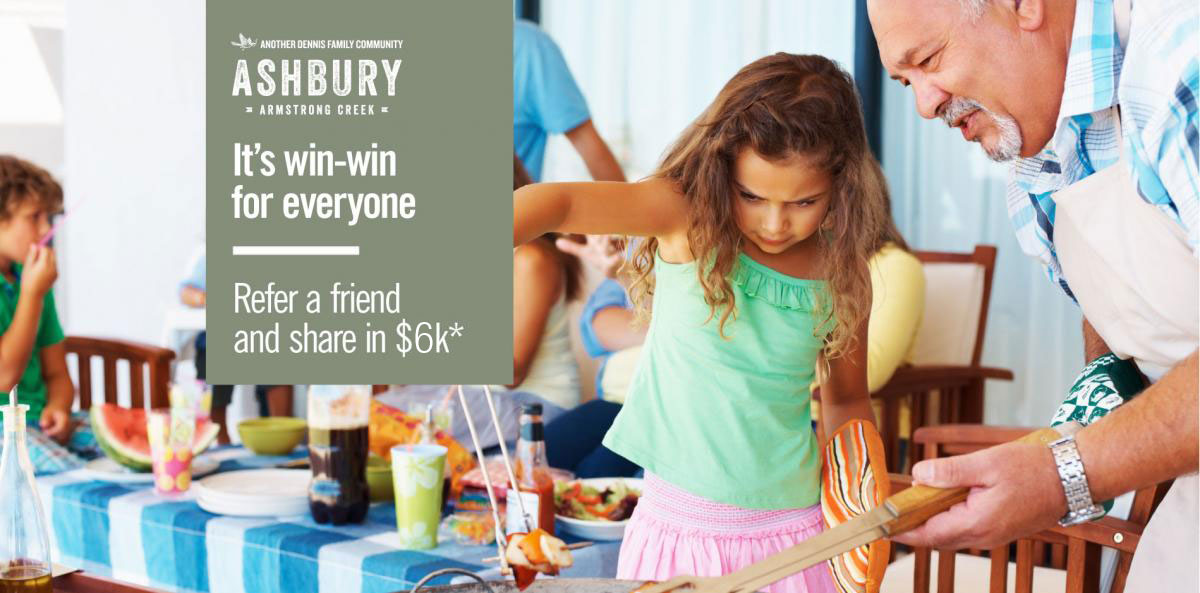 It's win-win for everyone! 
If you think having friends and family close-by is important, then why not invite them  to live at Ashbury too! All you have to do is refer a family member or friend to purchase land at Ashbury, and when they settle you'll both receive a $3,000 debit card*.
Here's how it works



Be quick, the family and friends referral program finishes on 30th June 2020 or when the maximum number of allocated referrals has been reached, whichever comes first. Your family or friend needs to have signed a contract for the purchase of land before the offer ends for the referral to be valid.