2023 Ashbury Community Fund a huge success!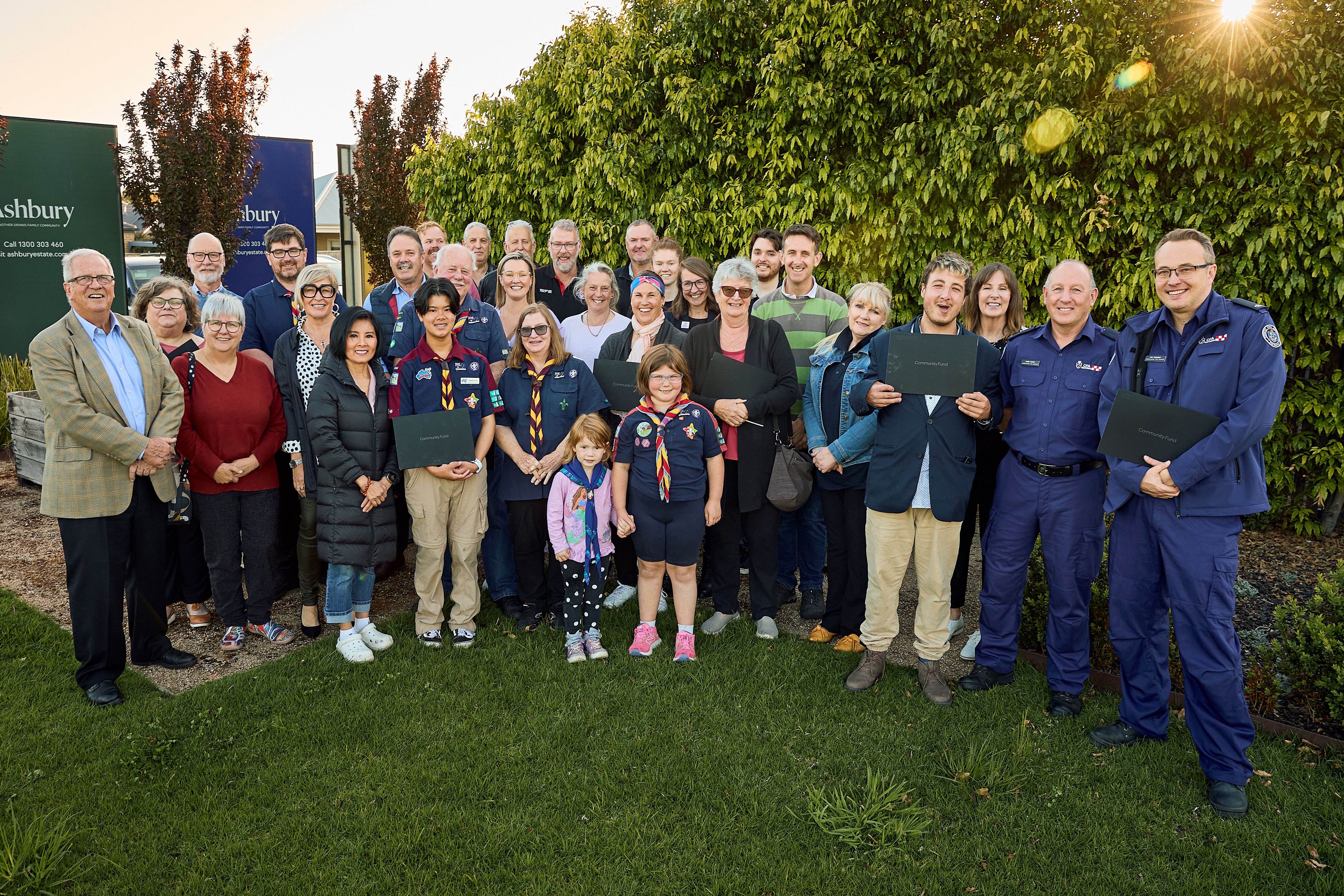 2023 Ashbury Community Fund a huge success!
October 2023 |
Events & Local Area
$31,500 awarded to 21 local community groups thanks to the Ashbury Community Fund 
An annual initiative of the Dennis Family Corporation, the developer of the Ashbury estate, this year marks the sixth year the Ashbury Community Fund has been running, with over $140,000 distributed to local community groups since its inception in 2018. 
"Over the past 6 years, we've allocated funding to assist a wide range of special activities and community programs in and around Armstrong Creek. It's been fantastic for us to be able to provide financial support for so many worthy organisations in and around the local area where our development is located, and help bring so many great projects to light." Dennis Family Corporation's Marketing Manager, Melissa Munro said.
2023 also marks the 21st year of the Dennis Family Corporation successfully operating Community Funds across its residential developments in Victoria and South East Queensland. During this time, it has distributed more than $1 million in grants and provided much needed financial support to hundreds of local not-for-profit groups and organistions. 
One of this year's successful grant recipient at Ashbury was Type 1 Foundation's founder, Ange Liston-McCaughley, who was thrilled to receive a $1,500 grant on behalf of the organisation. "As anyone with Type 1 diabetes knows, receiving an initial diagnosis of the condition is often confronting and the challenges of learning how to live with it can impact the entire family - especially where children are concerned. We established the Foundation specifically to assist families of children living with Type 1 diabetes and help them not just to survive, but thrive." Ange adds. "We're always on the lookout for opportunities to do this. The grant will go towards our upcoming networking event connecting families of newly diagnosed children  with one another for afivce and emotion support, and we can't thank Dennis Family Corporation enough for helping us make this a reality."
Congratulations to all of the 2023 Ashbury Community Fund grant recipients - 
1st Grovedale Scout Group 
1st Torquay Scouts 
3216 Connect 
Art of the Minds INC 
Bancoora Surf Living Saving Club 
Conneware CFA
East Belmont Saints Baseball Club 
Foundation 61 
Freshwater Creek and District Riding Club 
Geelong Classic Car Club 
Grovedale Fire Brigade 
Highton Cricket Club 
Punjab Khalsa Association Geelong 
Sharing Tulis Smile Fund 
Torquay Community House 
Torquay Cricket Club 
Torquay Food Aid Incorporated 
Transition South Barwon 
Uniting (Victoria and Tasmania) Ltd 
Type 1 Foundation