Building to withstand the coastal elements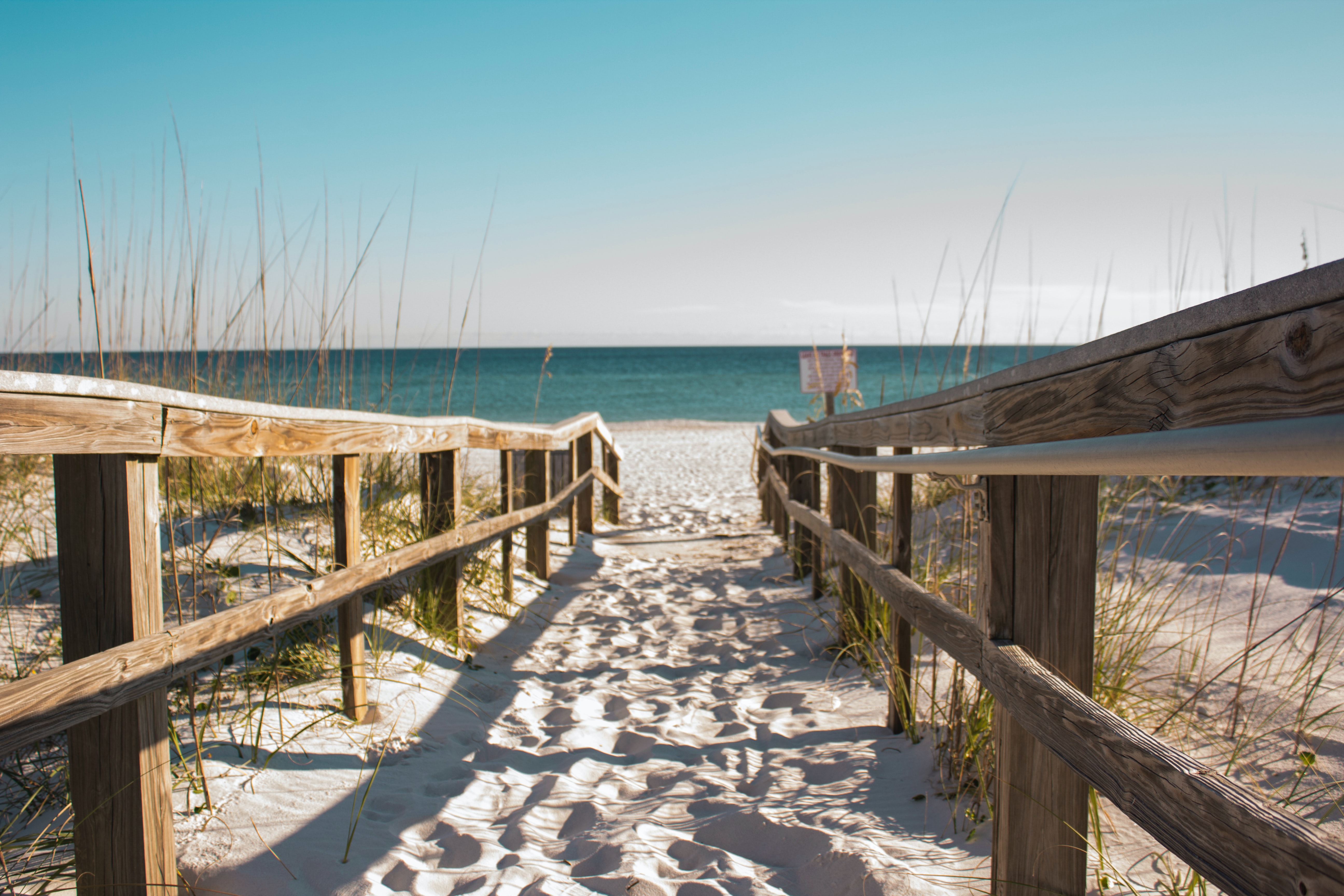 Building to withstand the coastal elements
If you are one of the many people looking to build a beachfront or coastal home on the Bellarine Peninsula or in the Geelong region, you are not along. But there are a few additional considerations you might need to keep in mind before you get started. Settling in a coastal environment, which includes much of the Geelong, Bellarine Peninsula and Surf Coast regions, means building a home that can sustain the changeable conditions like salty sea air and occasional high winds. So, it's important to understand the specific challenges of coastal property design so you can build a quality home that will stand the test of time.
Key Design Considerations
Here are some key design considerations that will help ensure your future home withstands the more challenging coastal elements.
Corrosion
Corrosion is the first potential issue to consider in the context of any coastal build. Australia's National Construction Code (NCC) sets out the various requirements that need to be followed to protect your coastal home from corrosion, including using higher grade or specially treated materials that are designed specifically for marine environments.
Generally, the level of corrosion protection that needs to be applied to a specific design is defined primarily by the distance of the property from the marine influence, with the strictest requirements applying to buildings that are situated within a kilometre of breaking surf or within 100 metres of a non-surf coastline e.g. a river coast. Likewise, the Building Code of Australia and Australian Standards (Standards) also stipulate requirements when building within 10 kilometres of breaking surf or within a kilometre of non-surf coastline.
So, it's a good idea to discuss with your builder what (if any) modifications to your house might be required at the outset before signing a contract. While adhering to these may well add to your build costs, the upside is that it will significantly reduce your maintenance costs in years to come and also better preserve the appearance of your home.
Salt.
In terms of corrosion, Salt is the biggest culprit to watch out for as salty air can cause corrosion and rust to materials like untreated timber and low-grade steel. While no building material offers complete corrosion protection, there are steps that you can take to protect your home properly.
Start by making sure you choose cladding and roofing options for your home that can withstand coastal environments. Treated native timber will sustain coastal conditions longer than imported wood and is an eco-friendlier choice. Brick is also a hardy choice for coastal homes, eliminating termite risk and standing up to the salty air. Marine grade stainless steel fixings and fastenings will prevent rust from developing in building joints but note that brushed or matt finish stainless will rust quicker than polished stainless steel in coastal environments as the polishing seals the pores of the metal and stops salt deposits from building up. Other good options include concrete and fibre cement and Colorbond steel cladding and roofing. Even in salty air these hardy materials will last the years with minimal maintenance.
As well as rust and corrosion, constant exposure to salt in the air and water can also contribute to fading exterior paint and peeling and chipping of the paint and/or sealant, with the most vulnerable spots including corners, windowsills, ledges, and ridges. To mitigate against this, during the design and building stages it's definitely worth asking your builder about the best sealants to apply to your house to minimise the effects of sea spray on your paint and surfaces.
Water
Many coastal properties are built near or in flood zones, with a greater risk posed the closer they are to the shoreline or water. In general, tides, waves, storm surges and flash flooding pose the biggest dangers. If any of them affects your home, fast-moving water can detrimentally impact the entire structure, not to mention potential damaging power and electrical electric systems.
To protect buildings in flood or storm tide-prone areas, it's worth considering the following recommendations.
Ideally, aim to build any habitable floor levels as high as possible. One way to address this is by raising your entire property on a timber support structure, which provides minimal resistance to water flow.
Likewise install air conditioning and hot water systems higher off the ground to prevent damage in case of flooding.
And for any ground levels, think about opting for tiles instead of carpeting, as they're water-resistant, durable, and a lot easier to clean in the event of a flood.
Choosing the proper materials for cladding, paint, and roofing can also aid greatly in protecting your home against water damage. For ultimate protection, consider opting for Ultra Steel or Stainless-Steel products for the roof, walls, downpipes, fascia, and gutters. If you prefer a natural timber look, thinking about incorporating timber-looking composite products that are heat and water-resistant. They're also a lot easier to maintain in the long run compared to natural wood.
Again, discussing various available options with your builder at the outset is highly recommended.
Wind
All homes and other buildings positioned along or close to Australia's coastline, are regularly subjected to high wind pressure. The force that the wind applies to the surface of the building is also known as wind load.
Both the NCC and the Standards reference wind loadings as extreme or frequently repeated actions on the building structure. So, they should definitely be taken into consideration when designing a new home. Factors that will affect the severity of the wind loadings and the pressure they apply to the structure include the region where your home is being built, the shielding factor, your terrain category and any topographic effect that may lessen or heighten the impact of wind on your home.
The power of the wind loadings will determine some of the design decisions regarding your future home. For example, some window frames may flex under severe wind loadings, necessitating the installation of stronger, commercial-grade alternatives to meet the applicable Standards.
If your property is located in an area that isn't well-shielded, consider upgrading to a higher level of wind loadings protection. Options include powder coated aluminium frames which will also stay rust-free, as well as upgrading the thickness of your window glazing. Alternatively, buildings can be slightly angled to reduce the pressure applied by the winds. But to avoid underestimating the wind loadings potential, hire an experienced builder who will be able to properly assess the risks for your property and prepare a design that will be able to endure any extreme wind loadings coming your way.
Soil
If you're planning on building on or close to the shoreline, soil erosion is another factor you might need to take into account when designing the structure of your house. The main concern is that soil could be washed away, potentially disrupting the foundation of the building, which, in extreme cases can cause walls to collapse. Steps which experienced builders can take to prevent this include the following.
Altering the natural landscaping to keep the soil in place. Tree roots will help preserve soil substructure of the soil and help prevent it from shifting. However, this solution is not necessarily the quickest fit as it can take time for the roots to grow deep, as well requiring continuous maintenance after the building process.
Installing erosion blankets, mesh, or nets around the building.
Installing a seawall or bulkhead. While it may not be the most natural-looking option, it's probably the most effective way to prevent the soil from washing away. But it will need to be undertaken by a professional building contractor as it may well require excavating deep into the ground to ensure proper drainage.
Although not permanent, an alternative solution is to place rocks to create a natural barrier that stops water from pulling the soil. For a more durable solution, these could be installed over an erosion blanket.
Other Considerations
Choose a Builder Who's Done It Before 
Building in a coastal environment does have its specific challenges but careful preparation and engaging a qualified, experienced builder can make all the difference. Not only will they have a working knowledge of the methodologies unique to coastal home construction, but your local coastal builder is more likely to have solid relationships in place with subcontractors and vendors. If they've been around awhile, you'll also be able to walk through other homes they've built.
Use the best materials you can afford. Avoid cheap materials that leave you more exposed to the elements. This includes the roofing material you specify, the quality of window you choose, the grade of paint you pick, the decking material you buy and the type of ceiling fans you install. As we've explained, coastal elements are notoriously tough on building materials – if you try to get by with lower quality materials, you'll lose the saving you realised by having to replace them inside of three years.
Properly maintain your coastal property
Even if you've planned and built the perfect eco-friendly, rust-resistant, and energy-efficient coastal home, it's still going to need regular maintenance to preserve its good looks and high performance.
Regular maintenance is a guarantee that the materials used during the construction will preserve their performance. On the other hand, when not maintained properly, any warranty on materials could become void which could eventually result in colossal restoration expenses.
Here are several tips to take the best possible care for your beachfront property:
Wipe down all metal surfaces regularly. This will prevent them from building up sand and salt that could cause significant damage. When cleaning them make sure you don't harm the anti-rust coatings.
Prevent salt-related issues on your property by performing regular pressure cleaning on the exterior of the home. Wash exterior walls, doors, and windows every six months. Again, this will prevent potential damage from built-up salt. It is highly recommended that you hire a professional contractor for the cleaning. They are the only ones who have the tools and the expertise to remove any traces of salt and dirt without damaging the surfaces or flooding your interior.
Perform regular exterior inspections of your house, checking the sealants and resealing if you notice any signs of damage or fading. It's also a good idea to hire a trusted specialist to inspect the exterior of your home at least once a year. If there are any issues, they'll be able to advise you on the steps you need to take to fix them. Keep in mind that any corrosion or coating issues have to be dealt with as soon as possible. This is to avoid spreading the damage and resulting in more costly repairs in the future.