Exercise and Wellbeing around Ashbury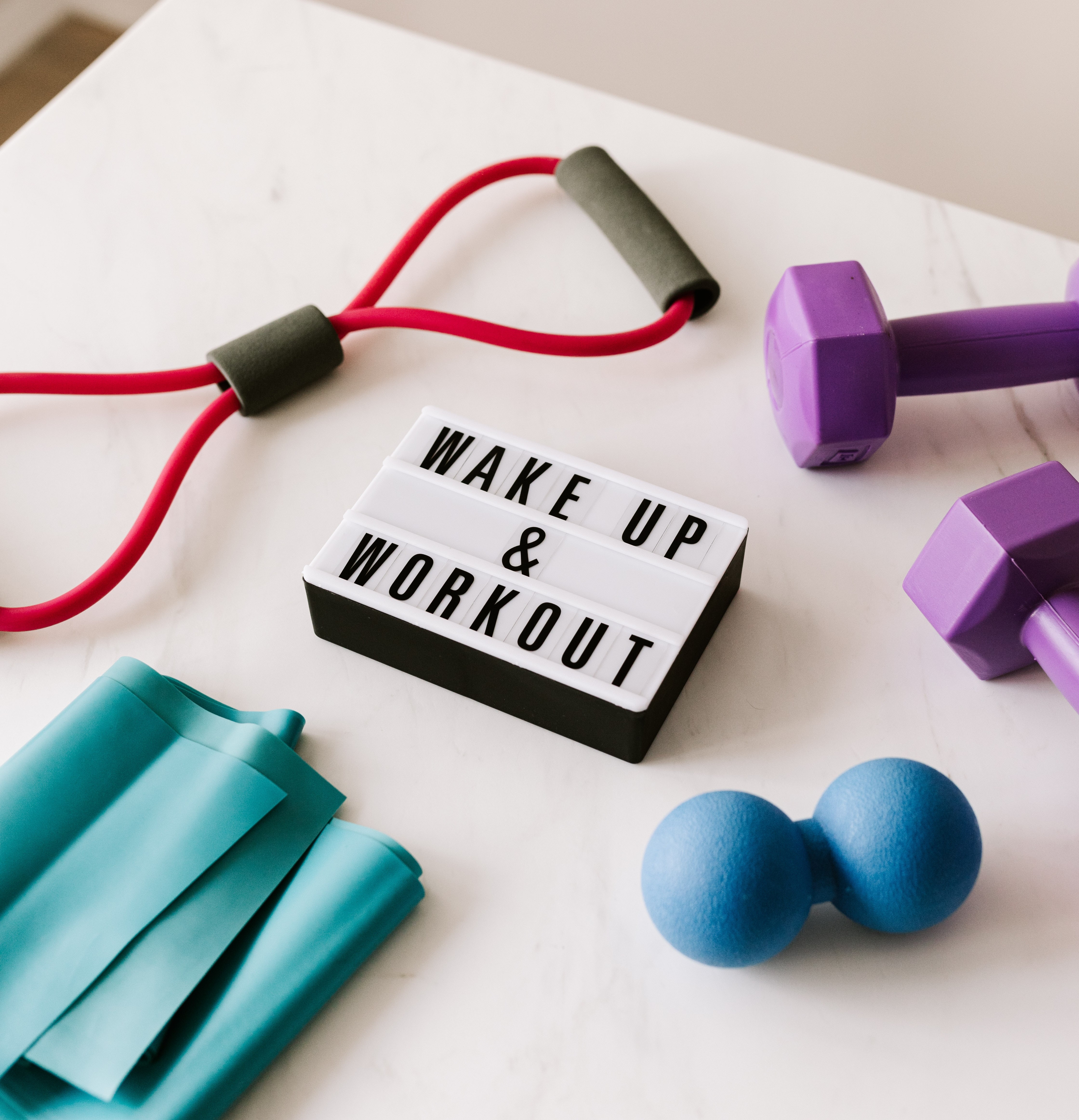 Exercise and Wellbeing around Ashbury
June 2022 |
Events & Local Area
Fit for purpose!
Top gyms and fitness centres in and around Ashbury Estate.
We all know how hard it is to stay in shape over the unforgiving winter months when the wind is cold, and the nights are long. But as any fitness expert will tell you, "Summer bodies are built in winter". Which means, now is the perfect time to begin your fitness kick, so you can spring into shape and feel fit and healthy in time for warmer days ahead.
But where to start? Well that part's easy. We've got you covered. Here's our top pick of gyms and fitness centres in and around Ashbury Estate guaranteed to provide just the inspiration and motivation you need to get you started.
QuickFit Health Club, Armstrong Creek
Located in the heart of the Warralily Shopping Centre, QuickFit Health Club boasts a comprehensive gym offering including free weights, pin weights and a functional training area, plenty of classes, plus top of the line cardio and customised programs written by their experienced personal trainers. Weekly memberships are available and start from as little as $10.95 a week! Even better, with 11 other QuickFit Health Clubs locations across Geelong and Melbourne, Victoria, you can train whenever it suits you at any of QuickFit's other locations!
https://www.facebook.com/quickfit.warralily/
Anytime Fitness, Armstrong Creek
The motto at Anytime Fitness Armstrong Creek is"Make healthy happen!" And the Gym definitely lives up to its promise. Located on Torquay Road in the Armstrong Creek Town Centre, it offers a huge range gym amenities, cardio equipment, strength/free weights, functional training and training and coaching services, as well as a jam-packed schedule of classes catering to every level of age and fitness.
So whether you love cardio, lifting weights, group workouts or a personal trainer, the Anytime Fitness team at Armstrong Creek are sure to find a program that works for you – all in a welcoming club with supportive staff and member community.
https://www.anytimefitness.com.au/gyms/au-1635/armstrong-creek-vic-3217/
Fernwood Fitness Waurn Ponds
Catering exclusively to women, like all Fernwood Health Clubs, Fernwood Waurn Ponds is purpose-built for perfect balance. Membership includes all the things women want in a gym – plenty of cardio machines to go around, a variety of strength machines and a stack of free weights, a functional training area, a varied group fitness timetable, child minding, free breakfast and beautiful bathrooms stocked with all the essential toiletries for you to use, for free.
Think key strength and weight training, state-of-the-art cardio equipment, high intensity exercise, group fitness classes to suit every style – from FIIT30 to Tai Chi to Zumba, yoga and Pilates, meditation and mindfulness. Members are also supported by experienced personal trainers, food and nutrition coaching, world-first wellness programs, and a community of empowered women – delivering everything they need for complete health, fitness and wellness.
https://www.fernwoodfitness.com.au/clubs/waurn-ponds
Strong Bodies Performance & Wellness Centre, Grovedale.
If you're after a more intimate and personal training experience, then Grovedale's Strong Bodies is definitely worth a closer look. Change and adaptability are at the cornerstone of the gym's training philosophy, and it's science-based programs, delivered by motivated trainers in a purpose built and fit out facility, are known for getting results. The Strong Bodies crew provide small group (6 people) training, one on one personal training, running groups and its flagship event, Burger Run.
Strong Bodies also provides services to both self and plan managed NDIS participants, and its trainers have extensive knowledge and understanding of the human body. They have strong established networks with Occupational Therapy, Exercise Physiology, Physiotherapy providers around Geelong and the Surf Coast and they're experienced at helping people move toward attaining goals and meet outcomes. Private bookings also allow NDIS clients to engage in their community on their own terms.
http://www.strongbodies.com.au/
Form Fitness and Lifestyle, Grovedale
Grovedale's Form Fitness and Lifestyle is the ideal local boutique training venue, accessible 24/7. The gym offers a fun training environment, plenty of friendly personal trainers, a wide variety of equipment, group fitness and showers and change room facilities – making it a great place to start your fitness journey into Spring and Summer!
Included in all membership types, the Gym's group training sessions provide the ultimate strength and conditioning workouts, designed to build lean muscle mass, burn body fat and improve your overall cardiovascular fitness. It also boasts extremely friendly and motivated personal trainers, all qualified experts in their fields. Their vast knowledge ranges from strength training to weight-loss and everything in between, with options including one-on-one, two-on-one and Mums & bubs personal training.
Best of all? Right now, you can get fit with Grovedale's Form Fitness and Lifestyle for just $9.50 per week – and with no lock-in contract. That amounts to a huge 40% discount on its usual fees and makes it one of the best value gym memberships around. But with limited spots available, make sure you hop on quickly.