Geelong's Type1 Foundation puts Ashbury Community Fund grant to good use.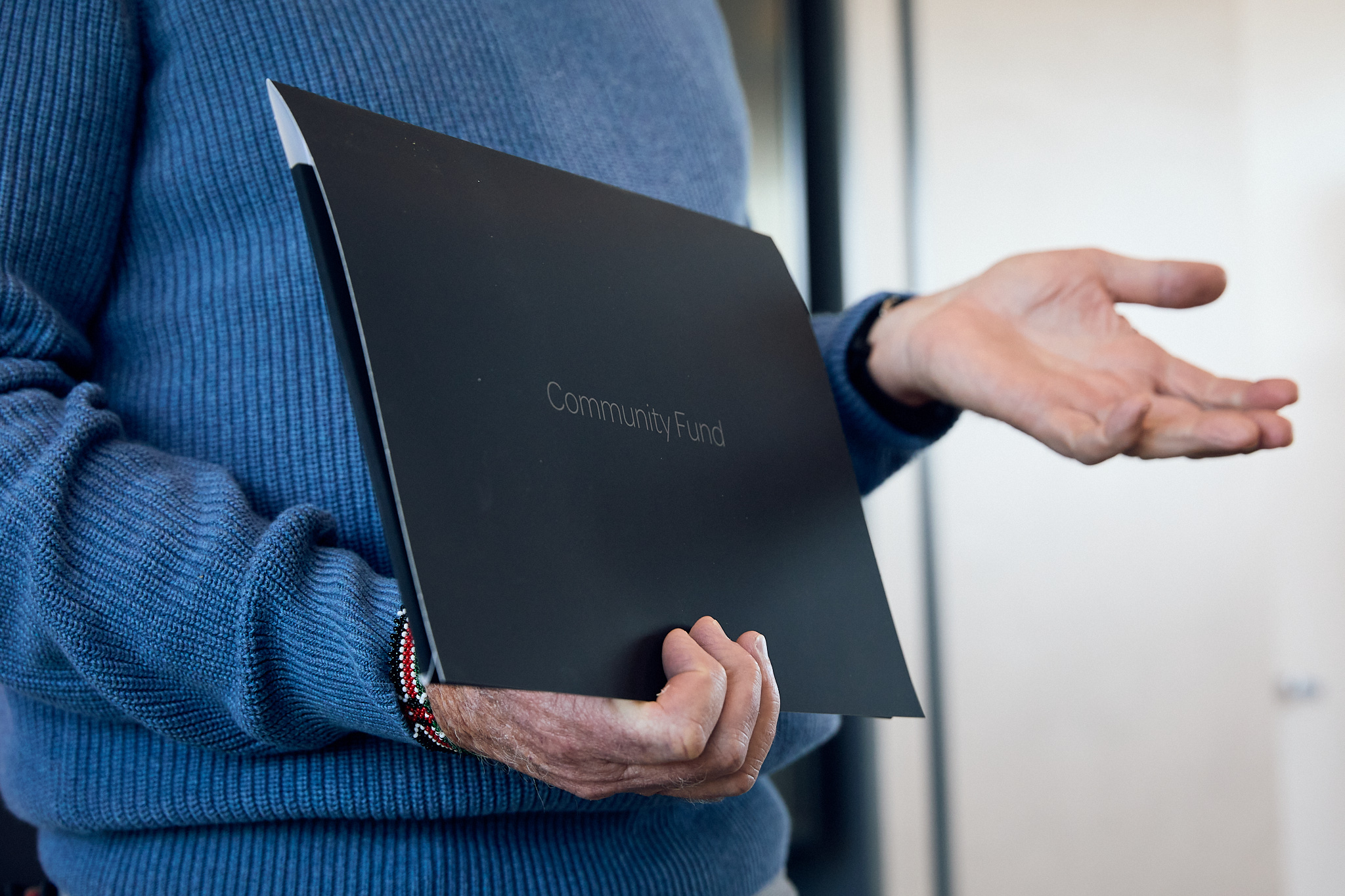 Geelong's Type1 Foundation puts Ashbury Community Fund grant to good use.
November 2023 |
Events & Local Area
An annual initiative of Ashbury Estate's developer, Dennis Family Corporation, 2023 marks the sixth year the Ashbury Community Fund has been up and running. In mid-October, 21 happy community and not-for-profit groups from Armstrong Creek and surrounding areas received grants totalling $31,500, including the Type1 Foundation.
We recently caught up with founder and CEO, Ange Liston McCaughley, to find out a little more about the Type1 Foundation and how it plans to utilise the grant.
Tell us about Type1 Foundation?
"Founded in June 2015, Type1 is a not-for-profit charity whose aim is to raise awareness of Type 1 Diabetes (T1D) through education in schools, medical practices and the wider community. We provide much needed support and connections to, and for families living with this chronic disease through large scale events and various programs.
"At the outset, we supported just 5 local Geelong families, but now we work with literally thousands of individuals and families living with T1D Australia-wide. Some of our regular activities and events include youth camps, family events, Dinners for Mums, care packages provided at the point of diagnosis and information and education online. 
Tell us about you and your role with the organisation.
"As the CEO, I look after pretty much every aspect of the Foundation. I oversee the day-to-day operations, manage staff, volunteers and report to the Board.
"My background is in actually in fashion and events, and then I became a stay-at-home mum of 4. But I founded the Type1 Foundation 8 years ago following the diagnosis of my daughter Lila with Type 1 diabetes. I actually ran 10 marathons in that first year in every state of Australia to raise enough funds to start the charity! My over-riding mission then was – and still remains, to support families and individuals right from that initial moment of diagnosis.
"Discovering that you or someone you live with has the condition is often confronting and the challenges of learning how to live with it can impact the entire family – especially where children are concerned. So we're focused specifically on how we can assist families of children living with T1D in a practical sense and help them not just to survive but to thrive. A key part of this process, we advocate on behalf of families, connect them with one another and look at how we can create greater public awareness of the symptoms."
What are the most rewarding things about being involved with Type1 Foundation?
"Knowing that I am going to wake up every day with a new challenge and an opportunity to help others is probably what gives me the greatest joy, because I've always been very much driven by helping people – it's definitely what motivates me. Every new diagnosis breaks my heart, still. But on the flipside, I also view each one as another chance to raise awareness about a disease that effects way more people in the community than many of us realise."
What are the biggest challenges facing the organisation?
Like every not-for-profit, it's definitely funding – having enough money to develop programs and support more people who really need it. We don't receive any government funding whatsoever, or major corporate support. So we rely very heavily on donations from some wonderful people and organisations in the community like Dennis Family Corporation We're hoping this will change soon. 
What are the Foundation's most popular programs, activities and events etc? 
"Our theme park events around Australia typically sell out in minutes, and our dinners likewise book out. All of our online events are free, so they're always full. And of course, our care packages, which contain a lot of useful information, are hugely popular with people at the point of initial diagnosis."
How are you planning to use the Ashbury Community Fund grant?  
"Living with T1D can – and does, have a profound impact on both the person diagnosed  and their family/carers. So building and fostering strong and connected communities to support improved outcomes for those living with the disease – both physically and mentally, is vital.
"We're holding an upcoming event in Geelong – the Type1 Foundation Family Roller Skate Day, which will be held at Rollaway Skate Centre. We're inviting all families from around the Geelong region who have a child with T1D to come along and we're expecting around 100 people to attend.
Like all our events, this will be a great chance for the local T1D community to come together for an amazing day, all while embracing living with the disease, learning about how to manage it and making meaningful connections with others with the same lived experience.
"The financial burden of managing T1D is a huge financial stressor on most families so Foundation events are generally provided at no, or low, cost to the community. We also provide a number of free tickets to local hospitals for families with members who are newly diagnosed.
The grant money from the Ashbury Community Fund will be used to help cover the cost of venue hire. While it won't cover the entire cost of the event, it will make a huge difference and we can't thank Dennis Family Corporation enough for helping make it possible."
If you were granted one wish Type 1 Foundation, what would it be?
"Easy! To be able to support every family diagnosed and to eliminate the misdiagnosis of T1D."
How can people become involved, support the organisation, access services, donate, volunteer etc?
There are so many ways people can support the Foundation – and we will happily accept any help we can get! But the easiest thing to is jump on our social pages, website (https://www.type1foundation.com.au/) or come along to one of our events.