Happy Pets, Happy Home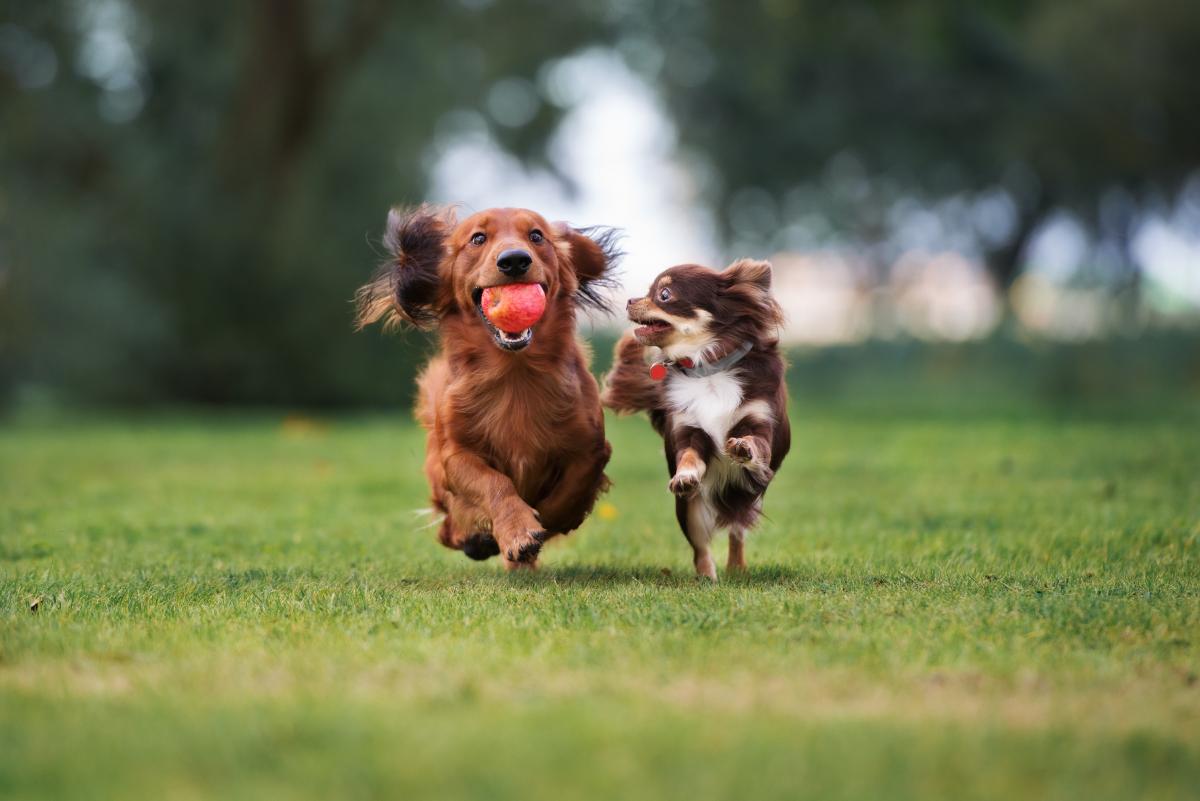 April 2021 |
Events & Local Area
Everything you need to know about caring for your feathered and furry friends in and around Ashbury Estate.
Whether you've recently moved into your new home at Ashbury, or you're one of the many first-time pet owners who have purchased or adopted animals during lockdown measures, your pet's well-being is a top priority. But finding out about where to access the best veterinary and other animal support services nearby can sometimes seem a little overwhelming.
Big or small, furry or feathery, we've pulled together a comprehensive list of recommendations from locals covering everything from animal emergency care to dog walkers to pet supplies, guaranteed to meet your pet's every need and ensure they enjoy long, happy and healthy lives in their new home at Ashbury.
Veterinary Clinics
We all love our pets, which is why we want them to receive the best care possible when they're not feeling the best. While there are plenty of vet clinics to choose from in and around Geelong, two practices standout. The purpose-built Armstrong Creek Veterinary Practice (www.armstrongcreekvetpractice.com.au) opened just down the road from Ashbury in 2019, and has quickly established a reputation for providing modern, professional and affordable healthcare. The highly regarded Bellarine Veterinary Practice (www.bellvet.com.au) has also been providing quality care to pets and owners for more than 40 years, with clinics located nearby in Ocean Grove, Point Lonsdale, Barwon Heads, Drysdale, Grovedale and Newcomb.
Animal Hospitals
We hope you don't ever need it, but if you do, both Marshall's Geelong Veterinary Hospital (www.geelongvethospital.com.au) and Geelong Animal Emergency (www.geelonganimalemergency.com.au) in South Geelong provide animal emergency care 24 hours, 7 days per week.
Pet Supplies
For pet food and other pet supplies, locals in the know head to Wallington's WRG (www.wallingtons.com.au/pets) in Grubb Road, Wallington for premium pet food for cats, dogs, horses, rabbits and guinea pigs, as well as poultry and birds. Wallington's also boasts an excellent range of accessories for animals of all shapes and sizes including tanks, terrariums, aquariums and live fish! Also nearby, Petbarn Waurn Ponds (www.petbarn.com.au/store-finder/waurn-ponds) and PETStock Geelong (www.petstock.com.au/store/petstock-geelong-city) both provide one-stop shop solutions for most pet needs.
Pet Grooming
To keep your pet looking suitably pampered and well-groomed, popular local options include Armstrong Creek Dog Grooming (www.facebook.com/Armstrongcreekdoggrooming) in Mt Duneed, Fetch22 Pet Grooming (www.facebook.com/Fetch22PetStyling) in Armstrong Creek and Belmont's Roll Over Rover Grooming Salon (www.facebook.com/rolloverrovergrooming), while Melanie from mobile Blue Wheelers (www.bluewheelers.com.au/mobile-dog-grooming/torquay-vic) in Torquay will groom your pet in the comfort of your home.
Dog Walkers
Struggling to find time to exercise your fur baby? Alleviate your guilt and book a dog walker through Mad Paws (www.madpaws.com.au/dogwalkers/armstrong-creek-vic), and access over 100 dog walkers in and around the Armstrong Creek area.
Doggie Day care
Or, if you're looking to keep your pooch entertained during the day while you are out of the house, Grovedale's BB's Grooming & Doggie Day Care Centre (www.facebook.com/BBs-Grooming-Doggy-Daycare-1002433646606926 ) and Urban Paws Doggie Daycare Centre Geelong (www.urbanpaws.com.au) both offer quality pet care including spacious and hygienic accommodation, quality meals, and expert carers who will make sure your four legged companion stays happy all day long.
Pet Sitting and Pet boarding
So, you've arranged the time off work and booked your holiday accommodation, and want to relax and recharge, confident your pet will receive the very best of care while you are away. Then local pet boarding options include the conveniently located Armstrong Creek's Geelong Cat Retreat (www.facebook.com/Geelong-Cat-Retreat-945198925597249), the Dog House Pet Resort (www.thedoghousepetresort.com.au) in nearby Mt Duneed and the ever popular Top Dog Pet Resort and Top Cat Cattery (www.topdogtopcat.com.au) at Marcus Hill on the Bellarine Peninsula.
Or if you would prefer someone to care for your pet at home, visit Pawshake (www.pawshake.com.au) or Mad Paws (www.madpaws.com.au/dogwalkers/armstrong-creek-vic) to connect with locally based pet-sitters in and around Geelong.
Dog Training
Whether you're dealing with socialisation and dog behavioural issues, looking for some dog obedience training, rehabilitating a recently adopted rescue dog or welcoming a new puppy into your home, locally based PAWsonal Training www.pawsonaltraining.com.au), Jimmy's Dog Training (www.jimmysdogtraining.com) and All 4 Paws (www.all4paws.com.au) each offer expert and solutions to ensure you can enjoy your best friend the way you're supposed to.