Hooked on a Feeling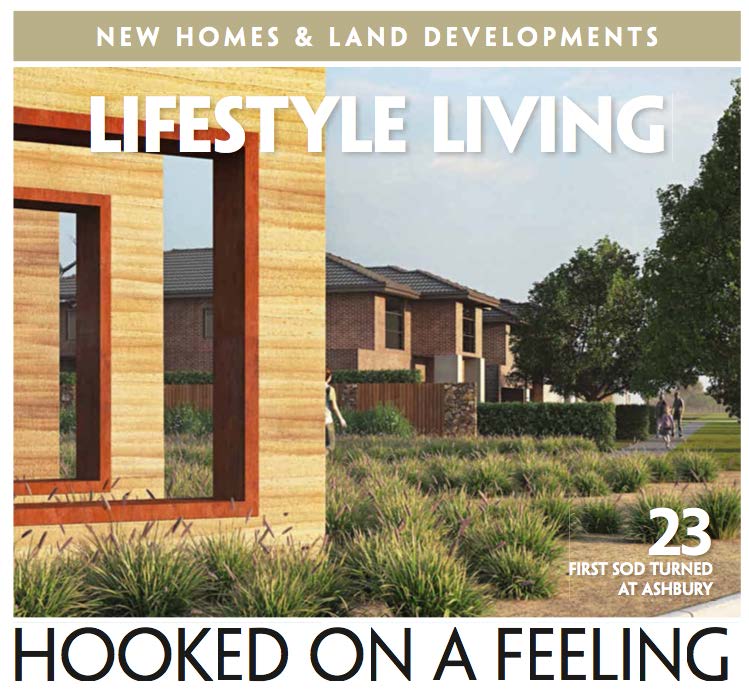 Tuesday, July 5, 2016 |
Construction
Construction has started at Ashbury estate – the newest addition to the Armstrong Creek landscape.
Federal MP Sarah Henderson turned the first sod at the 1400 lot development, paving the way for work to start on the master--planned community.
The housing estate, off Boundary and Horseshoe Bend roods will cover 123 hectares and is expected to eventually be home to about 4000 people.
Plans for Ashbury include a future shopping centre, state primary school, 18 kilometres of cycling tracks and several sports ovals.
Dennis Family Corporation is working in partnership with the landowners to develop the site.
Executive chairman Grant Dennis says the estate has been 10 years in the making. He says interest is strong with 53 lots sold before the official turning of the sod.
"We are strengthening the identity of Armstrong Creek as a growing community," he says. "This area is going to be a very good location to do a development such as this and the community to further expand. "We are between Geelong and the Surf Coast and it's a fabulous location for everybody"
Grant says Ashbury will be an important part of the Armstrong Creek community and offer facilities where families can spend quality time together,
lt will also retain some of the landscape's rural character, including keeping existing hollow-bearing trees as a habitat for wildlife.
Hoopers Paddock will become a conservation area that sits between the two main sections of housing.
Adam Halliday will be one of the first new Ashbury residents after buying land in the first stage.
He says he was attracted to the overall amenity of the project, particularly its parklands and open space.
NICOLE MAYNE - Weekly Review -Geelong