Iona College Opens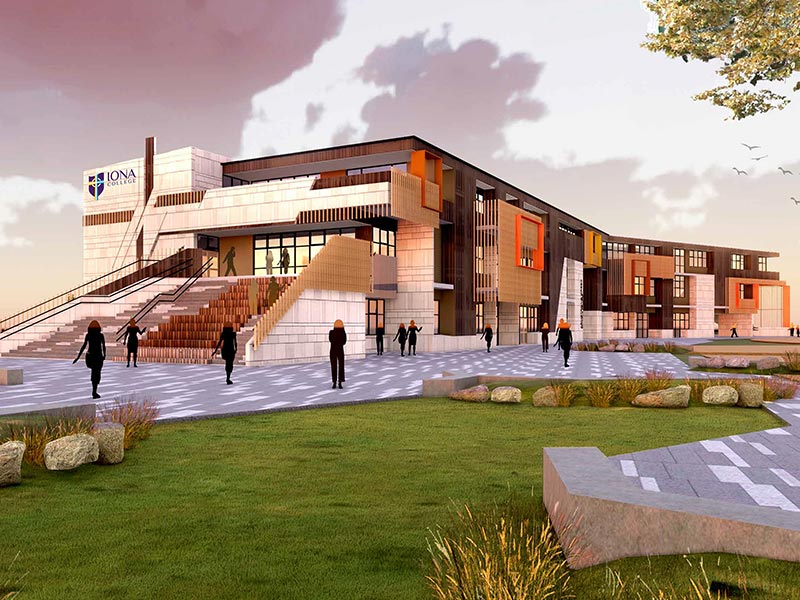 January 2020 |
Events & Local Area
Iona College Opens
In just a few short years, Geelong's newest suburb of Armstrong Creek has transformed from grassy paddocks to a thriving community, including the development and opening of some fantastic new schools just a short hop, skip and jump away from Ashbury.
One of these is Iona College, a Catholic Coeducational Secondary College, which is about to open its doors at the start of next month. So, we were delighted to chat with Damian McKew, the Foundation Principal, to see what the future holds for the new school and its students in 2020 and beyond.
When will Iona College officially open?
The first cohort of Year 7 students will commence at Iona College on Monday, 3 February 2020.
Is there an official opening event planned? If yes, when, who etc?
We're planning an official opening on Sunday, 26 April. We have already confirmed the Archbishop of Melbourne, Peter Comensoli, will officially open the new College, plus we also expect representatives of the Commonwealth Government to be present at the opening ceremony.
How many students are enrolled for 2020 (Year 7)?.
We've enrolled 155 students in Year 7 for this year, which is well beyond our original target of 130 enrolments!
How are forward enrolments looking for 2021 and beyond?
Demand has been exceptional. We are starting with more students than we originally envisaged. I believe that many families have been waiting for another coeducational option. We expect that there will be increased demand for a place in Year 7 (2021). We'll be hosting a number an information tours in the months of March to May, with further details to be published on the College website (www.iona.vic.edu.au) in the near future.
Where are students drawn from/coming from? Armstrong Creek? Further afield?
Students are coming to Iona from as far afield as Little River in the East and Meredith in the North. Torquay and the Surf Coast have also contributed plenty of students to the 2020 intake. And as the local Charlemont/Armstrong Creek area continues to develop, we expect to receive a huge increase in localised enrolment demand.
What have the biggest challenges in opening a school from scratch?
Probably the greatest challenge has been ensuring that compliance with the Victorian Registrations and Qualifications Authority has been met. It is a huge task to register a school from scratch, but this is a good thing given the need to ensure that schools are a safe place for everyone, and are providing a rigorous quality education for students.
What features etc does the new campus have? What differentiates it from other schools nearby etc?
Stage 1 of construction has involved a $23 million dollar investment in contemporary learning spaces that ensure students will be advantaged in their learning. In March we'll commence the construction of our AFL standard Oval, Gymnasium and Specialist areas which represents another $23 million dollar investment.
What are you most proud of now Iona is about to open?
I am really proud of all the families who have placed their confidence in our new school community with regard to the education of their children. The Geelong region has many options regarding schools and I am thrilled that so many families want to come on this exciting journey with us in 2020 and beyond. The education of your own children is one of life's big decisions, and for families to choose Iona has been fantastic.
What are the enrolment details for 2021?
Enrolments for 2021 can be made via our webpage and are now open. They'll close towards the end of May.