LOVE LOCAL - Meet Erin Krusic Golub, Grovedale Toy Library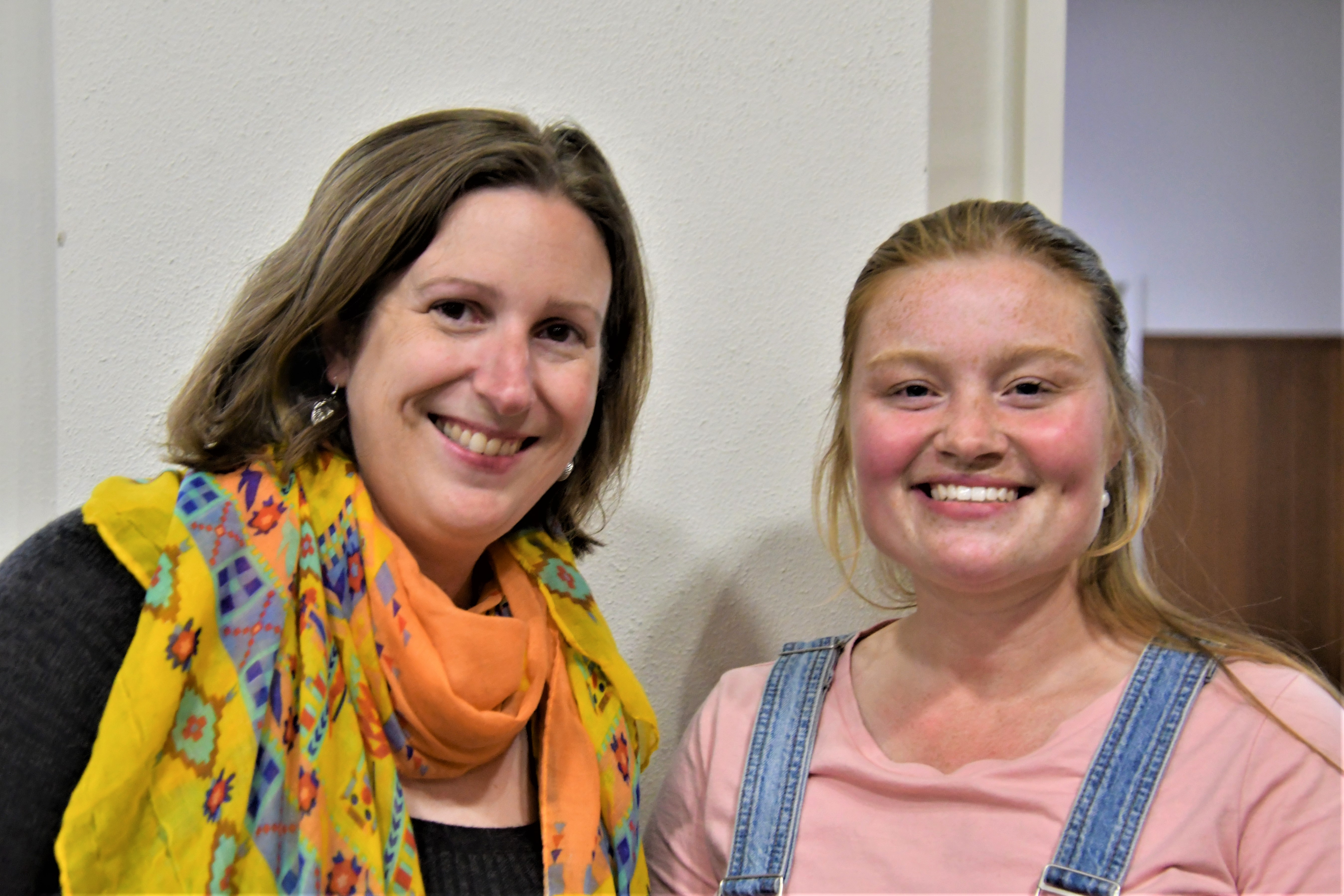 LOVE LOCAL - Meet Erin Krusic Golub, Grovedale Toy Library
February 2022 |
Events & Local Area
Meet Erin Krusic-Golub, President, Grovedale Toy Library.
It takes more than bricks and mortar to establish vibrant healthy communities; it also requires a range of services delivered by community groups and associations which are at the heart of every community. But while the work done by these groups, and the contributions they make to local communities is invaluable, it sometimes goes unrecognised.
So, we thought we'd take this opportunity to shine a light on a fantastic charity which has been quietly servicing Geelong and the Bellarine Peninsula many families for over 36 years. Established in 1985, the Grovedale Toy Library (GTL) is a non-profit, community-owned service run by a volunteer committee. Overseeing a collection comprising some 1,000 toys, GTL aims to give families affordable access to a varied selection of safe, clean, age-appropriate toys that can help children learn and develop through play.
We took the opportunity to sit down with GTL's indefatigable President, Erin Krusic-Golub, to learn a little more about how she became involved with the charity, how it benefits the community and how people can support the Toy Library.
Tell us a little bit about you , when and how you came to be involved in the Grovedale Toy Library, your role there and what this entails?
I became a member of GTL in 2017 just after my first child turned a year old. The following year my friend talked me into coming along to the AGM to help her out with toy cataloguing (lured by the promised of wine and gossip) – and I ended up being voted in as Treasurer (when it was revealed my day job was in finance)!
This year, 2021, has been my second year at the helm of the Toy Library. The role of President involves a little bit of everything, but mostly managing a lovely group of volunteers to ensure that GTL continues to be successful. Day-to-day operations are pretty varied and can include preparing grant applications, fundraising, developing (and reviewing) toy purchasing strategies, marketing and membership recruitment, as well as risk management and establishment of policies and procedures.
Tell us about the Toy Library itself? When was it established, what does it do etc, what type of toys etc can people borrow, what age groups does the organisation cater to etc?
Originally called the Paddington Toy Library, GTL was founded in 1985 – which makes us 36 years old this year! The types of toys people can borrow cover just about every development category you can think of – from active, outdoor and sporting toys, to imaginative and role play toys, through to puzzles, games and now even STEM and coding toys! Basically, we can cater for everybody from newborns (to help engage with tummy time) through to mid-primary aged children (including learning resources).
Essentially, we aim to provide good quality toys that often would be financially out of reach for many families, and to extend the lifespan of those toys by maximising play opportunities. And we don't just cater for families with children; we also have plenty of grandparent members (some of whom were original members when their children were little!). Plus, we offer group memberships for family day care and playgroups. We're all about sustainability, repairing where possible, and encouraging the circular economy.
What are the most rewarding things about being involved in GTL?
There are so many wonderful aspects about being involved with GTL, but one of the most rewarding for me personally is watching children find new and different ways to play with toys! Their imagination is endless, and I love seeing how they tackle different toys. The sense of community around GTL is also lovely – members helping other members by recommending toys for children of particular ages or development stages or sharing parenting challenges. It's also been great to establish connections with other toy libraries and local community groups and businesses.
What are the biggest challenges facing the organisation? Is it difficult to recruit volunteers or source toys etc? Where do you store them? How often do you need to replace, repair and replenish?
Like many not-for-profits and community groups, undoubtedly the biggest challenge we're facing right now is recovering following all the successive lockdowns and the ongoing impact of COVID.
The fact that we have been able to achieve so any great things over the years, is almost entirely down to the collective efforts of our magnificent team of volunteers. Every single one of them plays an important part in sourcing, repairing and caring for toys, not to mention engaging with members and their families and encouraging them to join, and ensuring that the Toy Library continues to be a wonderful resource for local families – GTL is truly a labour of love for everyone involved.
But while volunteers are the lifeblood of GTL, they also represent our greatest vulnerability, with increased COVID restrictions, dealing with last-minute, unanticipated illnesses and absences, and the extra workload created by our Click & Collect service all adding to the complexity of our day-to-day operations. Certainly, the back-of-house committee workload has increased significantly as we try to find different ways to make meaningful connections with members.
Another major issue is space! We're lucky to have our own dedicated space inside the Grovedale Community Hub. But as we grow our collection of toys and our membership base, the challenge is how to house and display those toys not on loan. So we're forever on the lookout for creative storage and space ideas!
In terms of replenishing and replacing stock, we're always keen to add new toys to our collection! Raising the funds to do so – and figuring out what is going to be sufficiently "toy library tough" to last the distance, are our two biggest constraints! The face of fundraising has changed considerably over the last 2 years and continues to be a challenge. But having access to community grants from both local government and businesses has allowed us to continue to improve the quality of our toy collection. And of course, we're always grateful for toy donations and we also source some toys second-hand to help our funds go further.
What are the most popular toys in the library?
The big ticket items! Toys such as pikler triangles, soft play and other active play items that are often too expensive and bulky for members to own and store, are always hot property. Our role play toys are also consistently popular.
How did you find out about the Ashbury Community Fund and what made you decide to apply for a grant?
We'd previously been successful in obtaining an Ashbury Community Fund grant several years ago, which we used to develop our collection of indigenous toys, and so were aware of the grant process. COVID provided us with a much-needed opportunity to reflect on the growth – and decline, in the popularity of various toy categories. Plus, with over 75% of our current members having joined GTL since the start of the pandemic, and with the majority of children using the library now aged 3 years old and under, we felt this was an ideal time to refresh a specific category. We were delighted that our application was successful and that we can now offer members some fresh new toys for 2022.
How will the current grant be used? What has it allowed your organisation to do that it wouldn't have been able to achieve otherwise? 
The grant has enabled us to refresh and revitalise our range of domestic/real life role play toys – many of which were almost a decade old and showing signs of being 'well loved' by little people. Over this period, many toy manufacturers have updated their products to be even more realistic than ever, and these are the types of toys that kids love to play with, allowing them to simulate everything from mowing the lawn to washing clothes, baking and washing up the dishes using work tools to 'build' things. They're the sorts of toys that are absolutely essential for childhood development, but which are rarely donated because of the high usage they get at home!
Where can people find the Grovedale Toy Library?
We're located inside the Grovedale Community Hub at 45 Heyers Road Grovedale. We're open on Saturday mornings from 9:30am – 11.30am, and in Term 1 next year, we'll offer both 'in library' browsing for fully vaccinated members, as well as our Click & Collect service on alternate fortnights. Our weekday session is still to be confirmed based on volunteer availability. Plus, our website has loads of information, and you can even view the toy collection prior to becoming a member at www.grovedaletoylibrary.org.au.
And, if you love the concept, but are not local to 3216, there are 6 other toy libraries in the Geelong region, and hundreds more Australia-wide. Find your nearest toy library through Toy Libraries Australia https://www.toylibraries.org.au/find-a-toy-library
How can people become involved, donate toys etc?
Becoming a member is very easy – just sign up online via our website, www.grovedaletoylibrary.org.au or in person at GTL during an open session. If you have any questions before signing up, feel free to drop us an email or chat to us on social media! We also offer gift certificates if you want to give the gift of over a thousand toys!
If your children have outgrown some of their toys, we always welcome any donations to boost our toy collection! Toys don't need to be new, but they do need to be clean and sufficiently suitable that you would feel comfortable giving them to a friend. More information about how to donate and support us can be found at https://www.grovedaletoylibrary.org.au/supporters/. But please contact us prior to donating as we have very limited storage space on site for toys waiting to be processed!
We also welcome volunteers – we'd especially love to hear from anyone who could commit to volunteering on a semi-regular basis on either a Saturday morning or weekday. All community volunteers over 18yo require a Working with Children Check – we're  proud to be a Child Safe Organisation.