Love Local - we chat with Darren Cheeseman, MP for South Barwon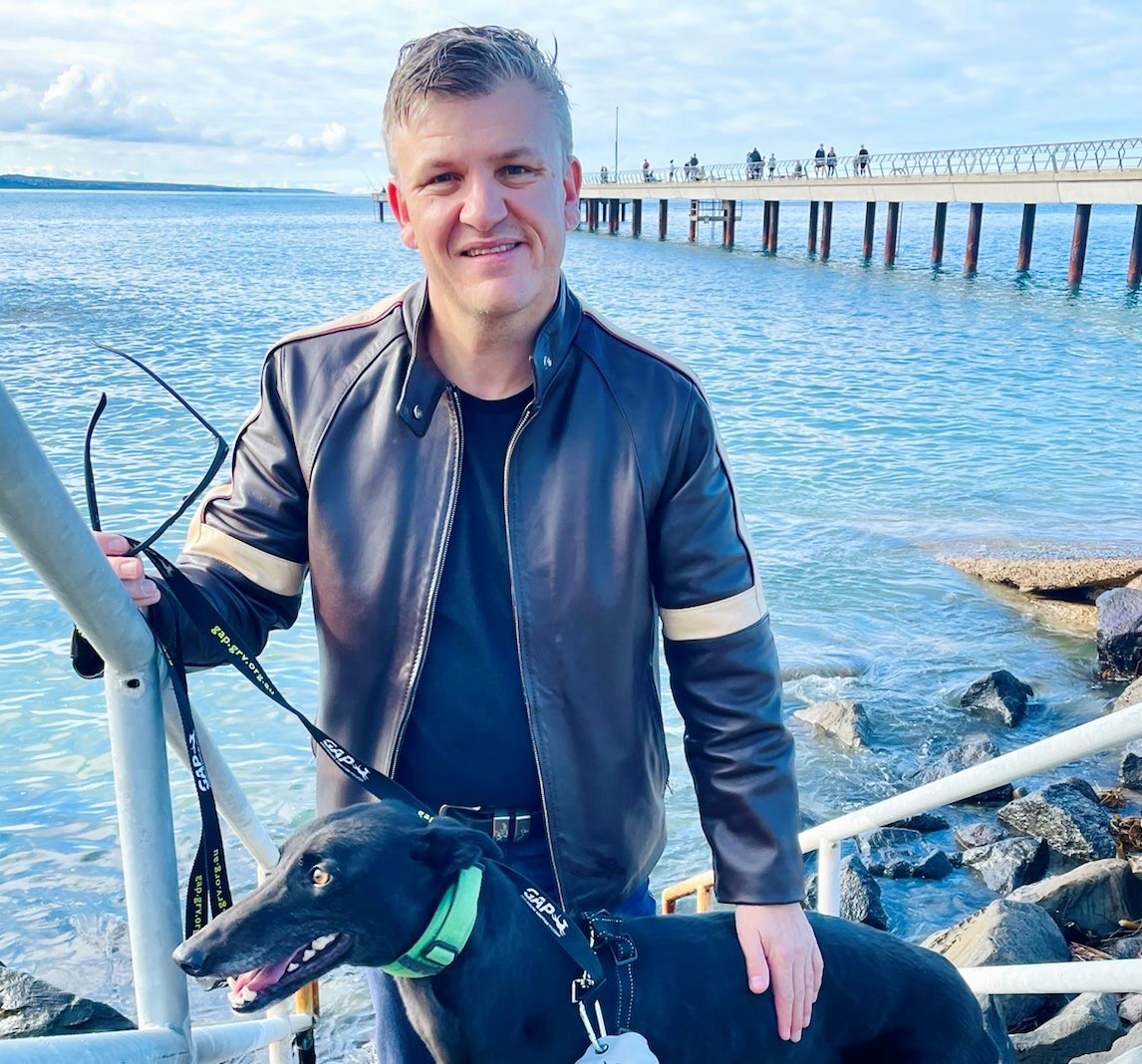 Love Local - we chat with Darren Cheeseman, MP for South Barwon
January 2022 |
Meet Your Neighbours
Love Local.
Meet Darren Cheeseman, MP for South Barwon.
This month as part of our LOVE LOCAL series, we took the opportunity to chat with Darren Cheeseman, State Member for South Barwon, about his path to becoming a politician, his work in and around the local electorate and what he and his family love most about Geelong and the Surf Coast.
Tell us a little about yourself – background, family etc? 
I live in Torquay with my partner and my two kids Isaac and Noah, and a loveable greyhound known as Barry 'Barracuda'. The Surf Coast is home to some of Australia's best beaches, so I enjoy spending as much time as I can with my family at the beach. I also like to keep fit by heading to the gym, although another favourite pastime is walking my greyhound along one of the many fantastic walking tracks in and around the Surf Coast and chatting to locals.
Where do you live in the electorate and how long have you lived there?
I've actually lived around the Surf Coast on and off now, for more than 10 years.
How long have you been the local member for South Barwon?
Well, I was elected as the State member for South Barwon in November 2018. So I have been the local member for just over 3 years. But it's definitely not my first stint in politics as I previously served the community as the Federal Member for Corangamite from 2007 – 2013.
What led you into politics and becoming an MP?
Easy. I really love Australia, and especially our own state of Victoria. One of the most important motivators underpinning my decision to enter politics, first at the federal level and then to re-enter the fray as a state member, has been a desire to make the community I represent the best possible place to live, work and raise a family. I've always strived to ensure that I have provided a strong local voice that can deliver for my constituents on the issues that really matter to them.
What do you see as the biggest challenges and opportunities facing your electorate right now – apart from the pandemic!
South Barwon is a fast-growing electorate and it's important to keep up with the services that local families need and deserve. While the Andrews Labor Government has done a lot for our patch and the region more broadly since being elected in 2014 – there's still more to do and I'm committed to getting on and delivering it.
Right now, as our economy starts to slowly recover from the pandemic, one of the biggest ongoing challenges will be to work out how we can continue to deliver quality infrastructure to our growing communities, whether it be in the form of roads, schools, hospitals or such other amenities necessary, to ensure that Geelong and the Surf Coast remain attractive places in which to live, work and raise a family.
What is the best/worst thing about your job?
The best thing about my job is hands down meeting the thousands of people and families living in the South Barwon Electorate, but especially the myriad opportunities to meet the many amazing, and inspirational community leaders and volunteers who put in so much time running our sports clubs and community organisations which are at the heart of every community.
The worst thing is that there aren't enough hours in the day to get everything done that I'd like to. Like many people, COVID has definitely made me stop and think about the importance of having a work life balance.
What is the funniest thing that has happened to you during your time in politics?
To my family's great amusement, recently at the gym a fellow patron recognised my face. They tried, somewhat unsuccessfully, to guess where they knew me and asked if I was a former AFL football player for Geelong! I wish!
Favourite places to eat in and around Armstrong Creek, Geelong and the Bellarine Peninsula? 
I have two – and there's a bit of a common theme! First up, is At The Heads (aka Diver Dan's) in Barwon Heads. Sitting on the deck and looking out at the mouth of the might Barwon River is the perfect place to while away a sunny afternoon. I'm also a huge fan of Bomboras on the Esplanade overlooking the main beach at Torquay. It's always buzzing throughout the day – and the front deck is a great place to people-watch or tuck into brunch following an early morning swim.
Favourite things to do in and around Armstrong Creek, Geelong and the Surf Coast? 
As you'd expect, coming from the Surf Coast, I love spending time at our famous surf beaches – Bells Beach, Bancoora and Winkipop. Another favourite way to unwind is to walk Barry along the many great walking trails in and around Torquay, along the Geelong Waterfront and down by the Barwon River. When I have a little more time, my wife and I enjoy taking the whole family driving down the Great Ocean Road and exploring its many townships and beaches. If we're feeling especially energetic, the area around Lorne also boasts some magnificent hikes where you can walk to spectacular waterfalls.