Meet Mitchell Hill, Landscape Architect behind some of Ashbury's beautiful outdoor settings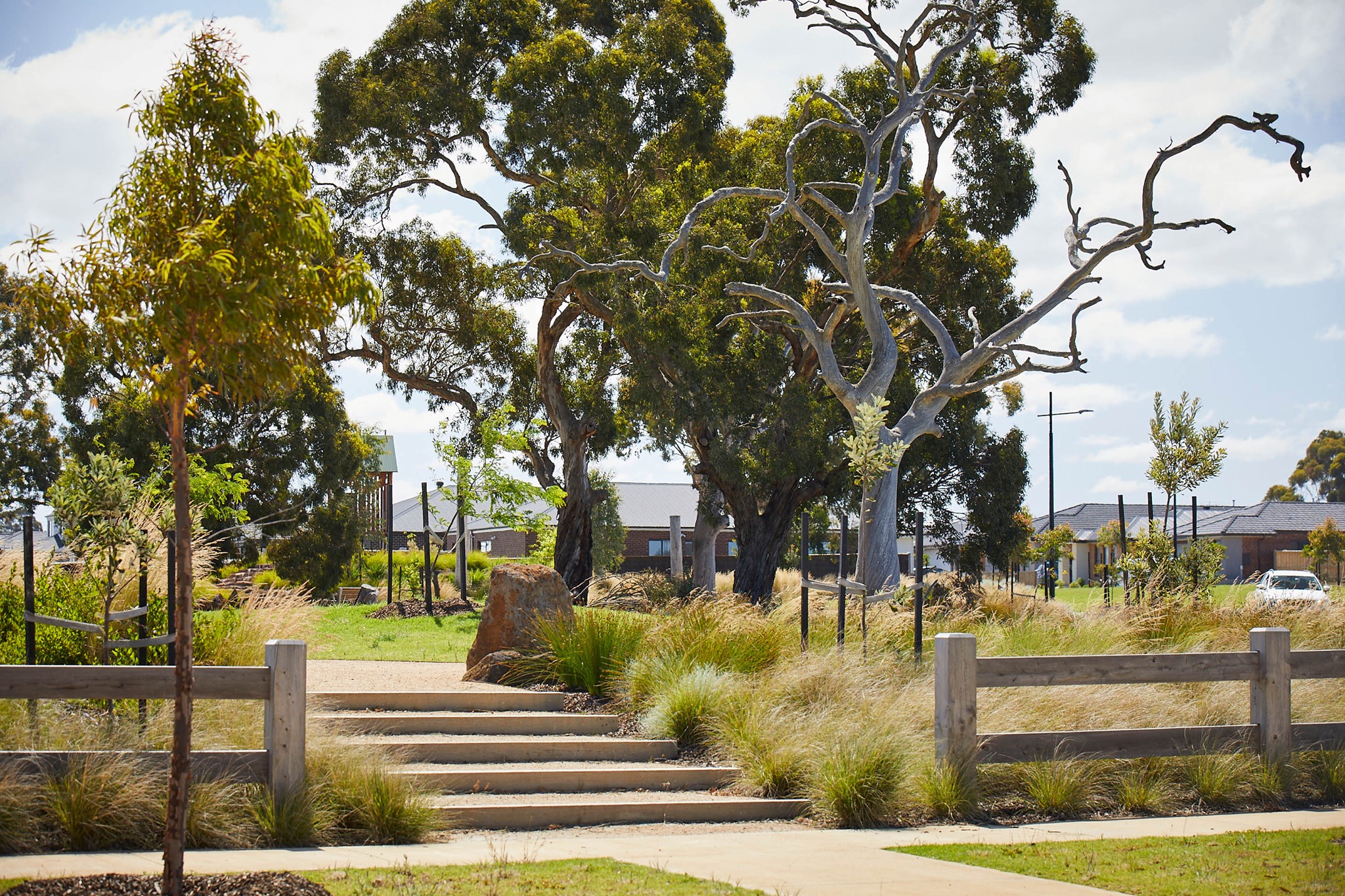 Meet Mitchell Hill, Landscape Architect behind some of Ashbury's beautiful outdoor settings
November 2021 |
Construction
Meet Mitchell Hill, Landscape Architect, SMEC.
Landscape Architect, Mitchell, explains how landscape designs at residential land developments like Ashbury Estate come to life.
One thing is for certain – there are never too many dull moments, or much downtime involved, in Mitchell Hill's job with project management company, SMEC. The past 4 years have seen the landscape architect work on a broad mix of projects covering everything from greenfield and industrial sites to large-scale urban revitalisation schemes.
With a role that can vary significantly between projects, depending on the size and complexity of each one, his remit includes designing and illustrating landscape master plans, completing artist impressions and drafting, not to mention coordinating various consultants and overseeing construction matters onsite.
A member of SMEC's Landscape Team, he's been actively involved in designing Ashbury's landscapes. We speak to Mitchell about his role with SMEC and at Ashbury, and also how the design of residential land developments come to life.
Tell us about SMEC? What does a commercial landscape architecture company actually do and what are some of the projects you have worked on?
"SMEC is a multidisciplinary firm with a long list of services, skills and professions that are typically required to deliver any given construction project. The team of landscape architects that I'm a part of, is engaged by clients to ensure that projects reach their full potential, which can generally only be achieved through holistic design and co-ordination. Key to this, landscape architects are also ultimately responsible for advocating the best interests of both the environment and the local community and ensuring that any given design accommodates – and is considerate of, these interests.
"Some of the previous projects I've been involved with include railway station designs and level crossing removal projects, as well as the development and implementation of various streetscape, reserve, playground and wetland designs."
How does SMEC go about developing a landscape design for a residential estate? What/who is involved?
"As with any design, the first step is to understand what parameters govern the design and which stakeholders have a vested interest in the outcome.
"For residential land development work, the local Council, DEWLP, Melbourne Water and the client usually comprise the key group of stakeholders. Once all stakeholders have voiced their own interests, SMEC's landscape team will then research the site, collecting various types of data that are used to inform the sites opportunities and constraints.
"Once site analysis is complete and parameters are established, a design workshop is then scheduled where conversations around inspirational precedents, theory, products and materials are explored, leading to the development of a high-level masterplan that can be used to communicate the design principles and vision to the various stakeholders.
"From this point onwards, the design is subject to modifications to tailor the outcome to the desired finish.
What were the key considerations that SMEC considered when developing the landscape design for Ashbury i.e. master plan integration, plant selection, wetlands, parks, other features, amenity etc?
"One of the overriding objectives of Ashbury's landscapes is to promote a healthy and active lifestyle for residents by providing appealing and welcoming outdoor environments that they're inspired to spend time in. Surrounded by existing and protected conservation areas and greenways, SMEC's key task has been to enhance and integrate the site's natural assets into the design vision and proposal.
"To achieve this, many elements were factored into the overarching design, ranging from the size and proportion of open spaces, right down to the high level of detail in selected landscaping materials, finishes and planting designs.
"The appeal of Ashbury's Masterplan design is also very much a function of the seamless integration of wetlands, retarding basins, drainage corridors and conservation reserves into the development's urban areas. These features are all integral to the Estate's character and identity, even though they were primarily included and/or retained for drainage purposes and to create natural habitat systems."
One of the many things that people love about Ashbury is the amount of open space, parklands, walking trails, and the overall presentation and layout. What do you love most about the Ashbury landscape design, and what SMEC has achieved so far?
As previously mentioned, for me, the overall layout and design of the Estate really works thanks to a well-balanced residential landscape with a strong hierarchy underpinned by a clear set of goals. Of course, delivering a design which promotes a healthy lifestyle to residents, while simultaneously maintaining local character and habitat restoration, means there are a lot of different users and needs that had to be factored in. Sometimes, there's a risk this process can result in a design featuring multiple pockets of land allocated to different needs, without proper consideration given to how these are all connected. In this instance, however, we were able to integrate all of these spaces into a cohesive design that will provide residents with ample quality space for many years to come."
What plants would you recommend for anyone planning their own garden at Ashbury?
"Think big! While it's a given that we want our gardens to look aesthetically pleasing, garden design should be more than just about creating a pretty picture.
"For me, it's important to consider how whatever you choose to plant in your garden will benefit the environment. And it's possible to achieve this without incurring additional cost. For example, if you're looking at incorporating trees into your landscape design, opt for species that offer good canopies, coupled with plenty of understorey planting and locate them close to your house, to help regulate temperatures inside the home and provide shade in the summer. Or why not select plant species that will provide food for local fauna and flora or plant indigenous species that under threat from destruction? And of course, it's always worth planting fruit trees, vegetables, herbs and other edible varieties which will ultimately lower your dependency on the supermarket."
What are your top three things to do in and around Ashbury?
That's hard because it's a long list. But if I had to narrow it down (and without sounding too much like a twitcher)…
Walk around the retarding basin circuit on the Estate and check out the local birdlife.
Visit the conservation reserve and see the old 'stag' trees that have been retained and are now home to some amazing Australian birds. Many species of cockatoos only nest in old trees with hollows. The biodiversity in the conversation reserve is amazing!
Wander through the northern reserve and see what flowers are on show.