Two is better than one! Meet two time Ashbury purchasers, Robert and Vernie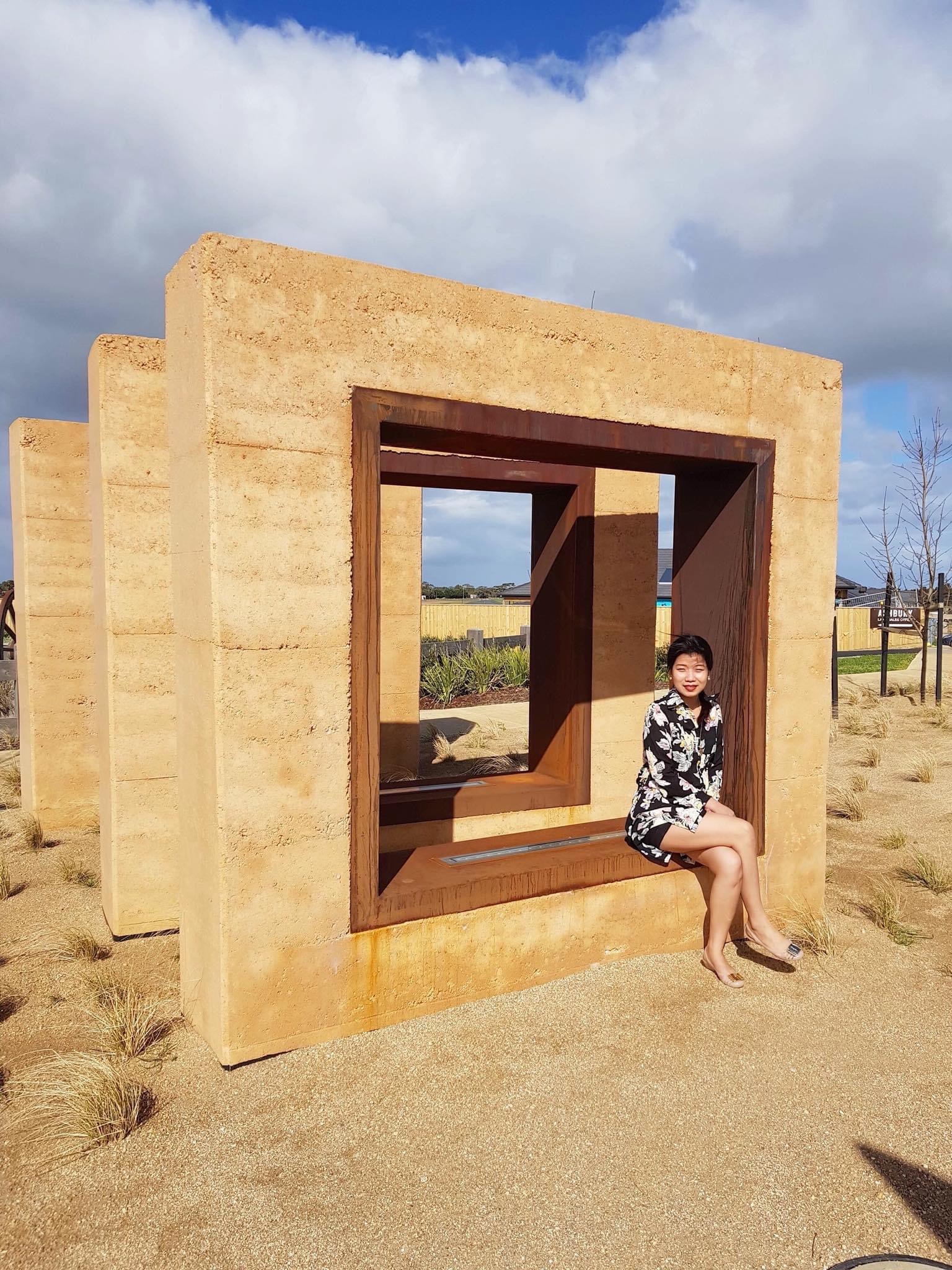 Two is better than one! Meet two time Ashbury purchasers, Robert and Vernie
December 2021 |
Events & Local Area
One couple who don't need any persuading about how great Ashbury is are Robert and Vernie Sariego!
The pair, who both work as registered nurses in Geelong, were amongst the estate's very first residents, moving into their current home in Stage 1 in November 2018. And now, in another milestone, they are about to become one of the first Ashbury homeowners to build their second house on the estate, having bought a larger block in Stage 21 earlier this year.
While their current home – their first, will always hold a special place in their hearts (and they don't have any plans to sell it), Robert and Vernie are looking forward to starting building at their new Ashbury address just around the corner.
This month we chat with Vernie about what the couple love most about Ashbury and why they are not moving anywhere else, anytime soon! .
There are so many factors to consider when purchasing land and building your own house. What made you choose Ashbury initially – and then to decide to purchase another larger block in the estate? 
Well, for starters, Ashbury's location has always been a big attraction for us. As the estate website says, "Close to everything and away from it all." For us, that is absolutely true. It's only 10 minutes' drive from the Epworth Hospital where I work, and 15 minutes from BUPA Aged Care where Robert is based. At the same time, it's also just down the road from some of Victoria's best beaches and wineries, which is perfect for when we get time off.
I also love the fact that Ashbury's house and land packages represent really great value – both times we have bought into the estate we have felt really confident that we have paid a great price for what we are getting. Even better, we know we made a great investment the first time round, as the value of our current house has increased significantly since we first bought our block back in 2016.
Last but by no means least, Ashbury's overwhelming sense of serenity forms a huge part of its appeal. The whole estate is just so just calm and peaceful. We go for plenty of long walks, and I always feel so grateful that my family are living in such a nurturing and safe community. We've also been especially lucky with our neighbours who are lovely people and so approachable. They even lent me a lawn mower when they saw me using our manual one, on one very hot day. Luckily, our new house will be just around the corner, so we won't have to travel far to stay in touch.
The sales process can sometimes be a pretty overwhelming and daunting process – and you have now been through it twice. What have been your biggest challenges first time round, this time round?
As first-time homebuyers, by far and away the biggest challenge when we were purchasing our current block was the much longer than expected delay in land titles issuing. It was incredibly frustrating, but Jayden and Sharee from the Ashbury Land Sales Office were so patient and understanding. Calm and reassuring, they went out of their way to make themselves available and keep us up to date about where everything was at.
This time round, notwithstanding some of the challenges posed by COVID and various lockdowns, the whole process has been so much easier, probably because we knew exactly what to expect.
How did you decide what you want to build on your new block?
Well my daughter has always dreamed of having a house with stairs. So, this time we know we have to build a two-storey home!
Who is your builder and how did you select them?
At this stage, we've been largely focused on looking at designs, so we haven't yet decided which builder we'll use. Ultimately, we'll go with whoever can offer the best design for the right budget.
Any tips for anyone thinking about building their own home?
For us location and convenience has always been really important. Wherever you want to buy or build, I would always encourage everyone to spend some time doing your research up front. It might seem really obvious but take time to visit the estate and make sure your home is going to be close to all the things that are important to you and your family, like good schools and sporting facilities if you have kids, shops, public transport, medical facilities and other amenities. It's also worth talking talk to the experts and your friends about their experiences so you can learn from them.
Secondly, and perhaps most importantly, work out your budget up front and stick to it. Don't be tempted to  go beyond it and avoid unnecessary pain and anxiety. It is definitely worth talking to a mortgage broker or a bank before you embark on your homebuying journey so you know exactly what you can afford at the outset. 
When do you expect to move into your new home?
At this stage, the title for our lot is expected to issue mid-next year. So, we're hoping we're going to be able to move in by January 2023 – God willing!
What do you most like about living at Ashbury?
There are so many things, it's actually hard to narrow it down to just a few. But if I have to choose, in no particular order…we love the estate's peace and serenity; we love that it's close to our daughter's  school; we love all the paths and parklands where we can go walking with our dog; our neighbours are fantastic; and it's also great being so close to the Armstrong Creek Shopping Centre. Basically, Ashbury has everything we need right on our doorstep – and then some.
Would you recommend Ashbury to your friends and family? And if yes, what would you tell them? 
Yes, I totally would. We have now lived here for just on three years and have loved every minute of it – which is why we've now gone and bought our second home in the estate! Ashbury has truly been our happy place and our comfort zone, and I can't wait to move into a larger house just around the corner.
What are your three favourite things to do in and around Ashbury?
Well, I love starting the day with an early morning walk with my family around the park or the lake. I also value spending time with our neighbours – it is  such a pleasure to be part of such a warm and welcoming community. Lastly, I really enjoy a visit to the nearby park with our daughter – always guaranteed to out a smile on her face!