Construction Update July 2019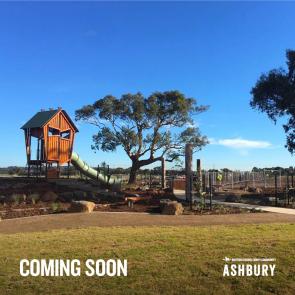 Existing and future residents will have noticed plenty of changes taking place at Ashbury over recent months. Civil construction of Stages 8, 9, 10 and 11 is now complete, with new residents having taken possession of their land in early July. All roads in these stages have now been asphalted and footpaths have been concreted and soil testing can now commence, all of which means that future residents in these stages will begin building their new homes very soon. Ashbury's newest round of residents will be joining the existing community in no time!
We are also excited to announce that the civil construction contracts for Stages 12, 13 and 14 have now been awarded. Construction for these stages will commence in July, kicking off with site earthworks and sewer installation, and works are expected to be finished in the second quarter of 2020.
In other good news, the Stage 9 reserve is almost completed, but will remain fenced off until all the plants have been given a chance to get established – likely to take a couple of months. Get ready for a park launch event once this space officially opens to the public.
Stay tuned for more updates!