Key infrastructure works in progress at Ashbury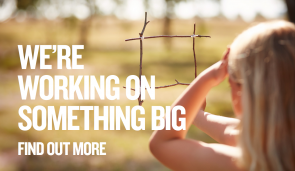 Victoria, Australia – Works on the delivery of several key areas of infrastructure at Ashbury estate in Armstrong Creek are under way, including major upgrades to Boundary Road at the intersection of Ashbury Boulevard. Also being carried out is the installation of street lighting in Stages 1-3 of the estate, the laying down of new water mains and an upgrade of the existing fibre optic network. This critical work will ensure the completion of the first stages of Ashbury on program.
Upon completion, the infrastructure and road works will be of benefit not just to Ashbury's future residents, but also the entire surrounding community. In particular, they are expected to deliver significant improvements to Boundary Road, one of Armstrong Creek's main arterial routes, as well as ensuring the timely roll out of first class amenities at Ashbury estate.
As a result of the works, the on-site Sales Office at Ashbury will be temporarily inaccessible from 24 February, with the Land Sales team moving to the offices of Maxwell Collins Real Estate at 55 Myers Street, Geelong during this period. The relocation is scheduled to last
In further good news, prospective buyers can still access the surrounding area to Ashbury during this period, via both Horseshoe Bend and Burvilles Roads. The team from Maxwell Collins is also happy to co-ordinate inspections by appointment.
According to Dennis Family Corporation's Chief Executive Officer, Peter Levinge, the rationale for undertaking road works and infrastructure improvements now is simple. "We want to make sure that all crucial work is completed at Ashbury in a timely fashion, with everything scheduled for completion prior to titles issuing for the first lots, which we expect in June this year," he explains.
"With its green open spaces and proximity to both Geelong and the surf coast, Ashbury offers a lifestyle with something for everyone. We are excited to be bringing this new residential development to life and want to see everything ready to step closer towards the commencement of the construction of the first homes during the second half of this year," he adds.
For Ashbury's first residents, once civil construction is completed on the initial stages 1-3 they will be able to start  building homes by mid 2017.
And while the on-site Sales Office might be temporarily inaccessible, the Land Sales team is definitely 'open for business' and is looking forward to welcoming people interested in finding out more about Ashbury from the Maxwell Collins office.
Now selling Stage 6, Ashbury estate has a range of allotments to suit everyone from first homebuyers to people wanting to upgrade, and those looking for attractive investment opportunities. Current land releases offer blocks ranging from 400m2 to 559m2 and vary in price, depending on the size and features of each block.
To learn more about the Ashbury community, visit the Land Sales team at Maxwell Collins, 55 Myers Street, Geelong, open daily. Alternatively, for more information, contact the team on 1300 303 460 or at info@ashburyestate.com.au.