Property Observer - New land released at Ashbury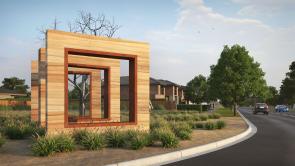 Great coverage for Ashbury in the Property Observer, read the article online - https://www.propertyobserver.com.au/finding/residential-investment/house-and-land/89489-new-land-released-at-ashbury-estate-near-geelong.html 
A new land release was launched at the Ashbury Estate development last weekend.
The Stage 13B was released Saturday, 9 September with a variety of land sizes available.
The 1,400-lot residential project is in the new Geelong suburb of Armstrong Creek.
The project is a 10-minute drive from both the Geelong CBD and beaches at Torquay and Barwon Heads.
Currently, in the area there is 4,000 homes with an expected 13,000 to be built in the next 20 years.
According to Australian Bureau of Statistics data, the median age of buyers in Armstrong Creek is 28 years old.
Justin Bridges bought land in Stage 7 and is about to commence building his new home.
"A great location at a great price, I love the strong sense of community at Ashbury," Bridges said.
"I know that it is going to be the perfect place for my young son to grow up, thanks to all the planned future playgrounds, parks and sporting facilities.
"Plus, I am especially excited by the new State Primary School proposed within the estate which means that he is going to be able to walk to school down the track."